Call Gallagher Roofing on 01248 351 886
New Roofing Services
Based in Bangor, we specialise in new roofing with everything from the finest slates in production straight from quarries based here in Gwynedd, to the more competitively priced slates and tiles from Spain and Canada. The main areas we cover are Anglesey, Gwynedd and Conwy so contact us today for a free quote or quick estimates based on roof area.
We also specialise in lead works and employ specifically qualified staff for this type of work. Other services include guttering and many more new roofing works.
New Roofs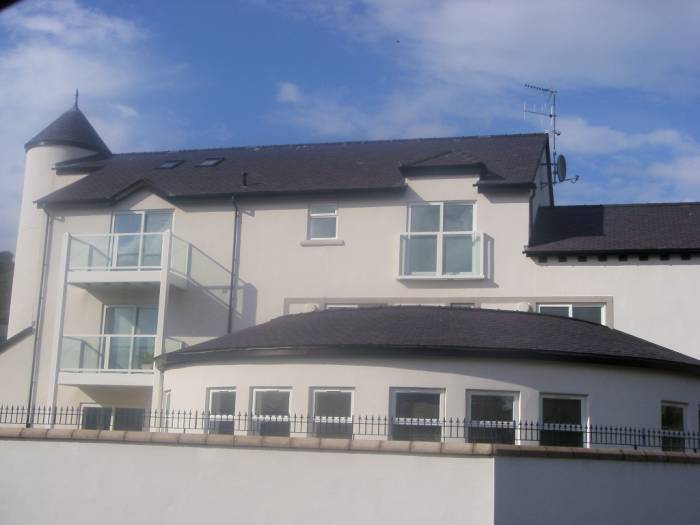 Our team has successfully undertaken thousands of new roofing projects. We have experience all kinds of roof structures from small houses to large commercial buildings mainly in Conwy, Anglesey ang Gwynedd.

There are many different types of roofing products and all have different life span. One good reason for using Bangor's Number One A. Gallagher & Son Roofing is that we will advise you on which products make the most sense economically. Right now our Spanish slates are very popular with planning departments and we can quote a free estimate at relatively low prices.

Get a new Roof and a genuine guarantee from our well established Gwynedd, Conwy and Anglesey company by contacting us with your details.
We not only offer a very competitive price for new roofing, we can also bring you the most feasable multi packages with combinig traditional roofing systems with roof based renewable technologies such as solar pv, solar thermal panels and and also lightning protection. We can link all our services to cut out the "middle man", saving you money when installing solar systems (including interior wiring and plumbing works) and other specialist technologies.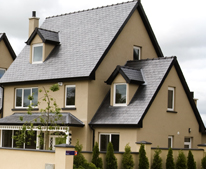 Using a local roofing company with a 100% reputation gives you peace of mind knowing that fully qualified tradesmen with the most time saving plant and equipmet, complete insurance documents and all the health & safety training required. Our proven good working practices will be performed on your roof as standard practice. Our prices are most competative in Conwy, Gwynedd and Anglesey.

Please do not hesitate to contact us in our Bangor office for a completely free, no obligation estimate/quotation.